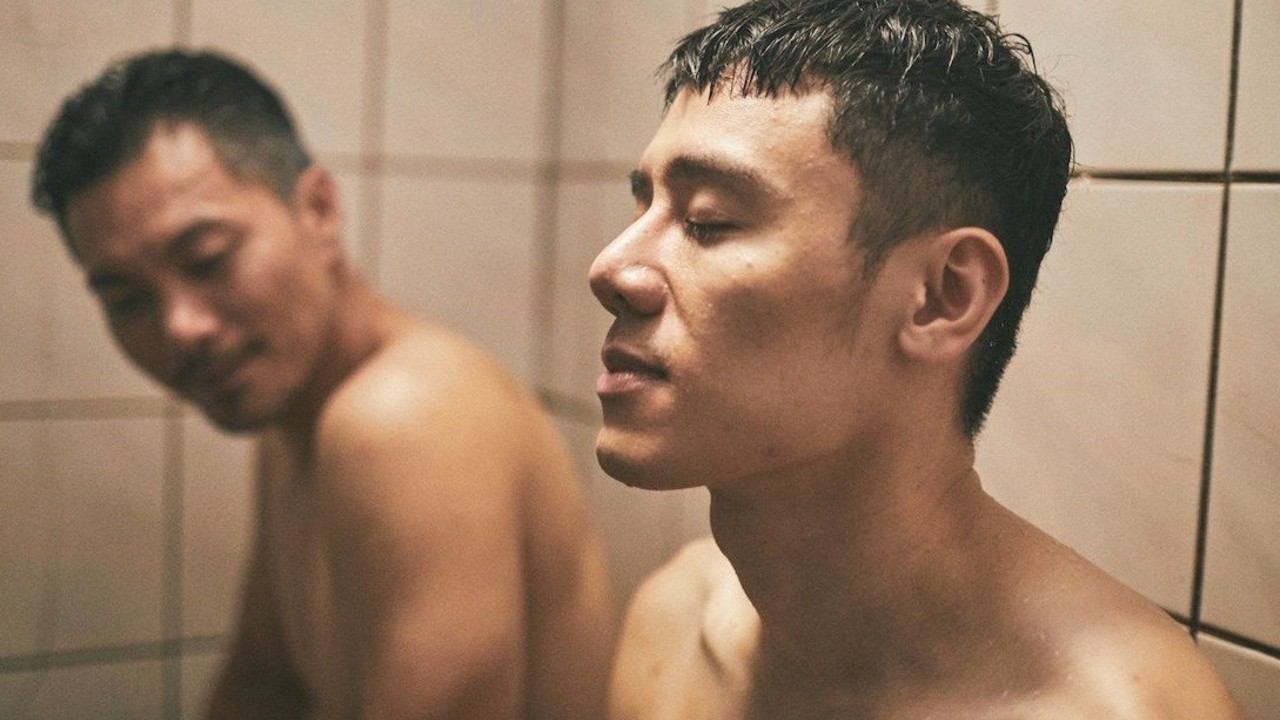 Set in Taiwan, the only Asian country to have legalized gay marriage, director Ming-Lang Chen paints a picture of a world where, regardless of political progress, bigotry and ignorance still largely shape the acceptance of diverse people. For his characters on the disenfranchised side of the cultural schism, additional strife is magnified by the division and results in their entire world comes tumbling down.
Kevin (Oscar Chiu) is a civics teacher who, upon discussing the country's ongoing marriage equality debate with his students, finds his personal life of increased interest to the school administration. Kevin is not closeted about his sexuality with himself or his family, but he understands that his relationship with Gao (Chin-Hao Chang) could lead to difficulties for him going forward. This ensuing dilemma is further complicated when Gao, who Kevin has been with for some time and has been sexually intimate with, informs Kevin that he is HIV positive.
At the core of The Teacher is the relationship between Kevin and Gao. This is introduced before all else when the two first have a bathhouse encounter before eventually building to something more personal. After the point of attack, however, the relationship becomes unintentionally murky as other aspects of Kevin's life receive equal if not more screen time. It becomes difficult to tell the gravity of the emotional connection between the pair. Kevin's mother, who is nothing but accepting of her son's sexuality, has never met Gao, and Gao keeps details about his HIV status and ex-wife hidden from Kevin. None of these secrecies are things that could not be useful in telling a similar story, but they do not work with the climax of this film.
Any expansion of queer representation in Asian cinema is an important step to universal acceptance. The Teacher shows no hesitations in providing such representation. While some of the entrenched systems in the film take umbrage with the leads' relationship, the film gives the characters enough support to show endorsement of the cultural changes. Unfortunately, the central relationship to the film falls apart muddling the message. The Teacher is a welcome show of queer respect but a lacking film.