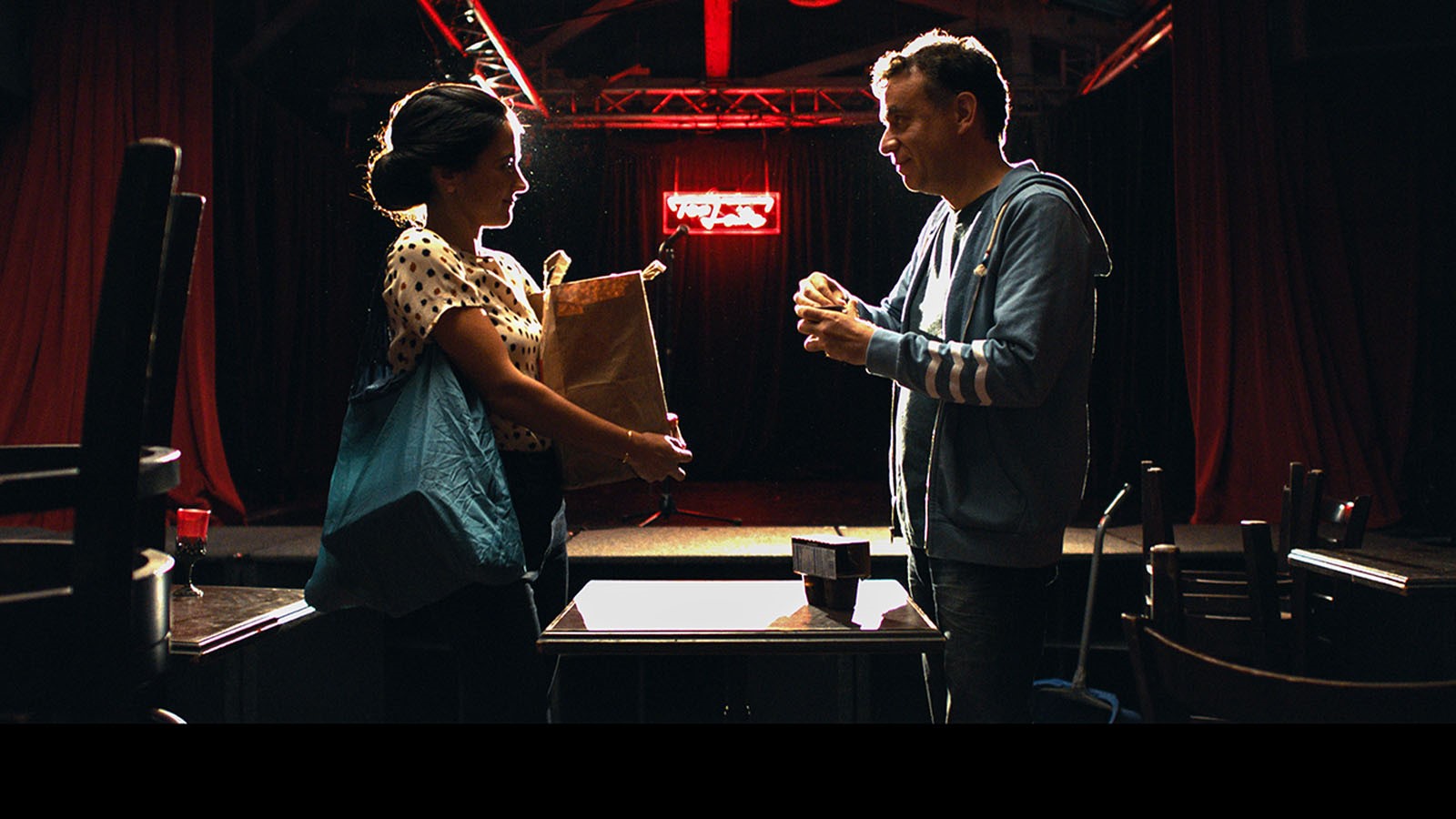 Preceding Too Late as part of the festival was the 2019 short film by David Bornstein, Unholy 'Mole. The outrageous premise of the creative short was well served as a test viewing before digging into the equally extreme feature. Unholy 'Mole's mixture of comedy and body horror was an inventive and fresh prelude to the feature to come.
---
In her debut feature, Too Late, director D.W. Thomas delivers an uproarious comedy that blends in horror elements to deliver an on the nose allegory in an always entertaining manner. Taking place in the Los Angeles comedy scene, the film feels very of the time in its critique of monstrous men who impose their power over anyone, but it also has enough physical comedy and universal jokes to give it an appropriate level of levity less the viewing experience become a slog.
Alyssa Limperis stars as Violet a part time comedy booker, with dreams of performing herself someday, and fulltime assistant to Bob Devore (Ron Lynch) a famous comedian and monster (both figuratively and literally). Bob always works her to the bone but especially so during the dark of the moon each month when he demands she bring him fresh comedic talent. When Violet and Bob both set their eyes on up-and-coming standup Jimmy (Will Weldon), Violet must do whatever she can to save Jimmy from her boss's monstrous side.
One of the best parts of Too Late is how cutting the satire is while never dipping into melodrama. The film maintains its comedic disposition throughout with horrific but cartoony visuals to build in narrative depth. Bob Devore may not represent any single person, but he does represent the archetypical powerful man in the entertainment industry. Violet is unable to further her own career because of his oppressive nature; all the while she is expected to cover for and enable his abusive tendencies. The promising comedians he takes for his own needs further cement the industry as a system designed to keep the people on top there ad infinitum regardless of the people they spit out along the way.
With a witty premise and a loveable cast, D. W. Thomas succeeds at everything she tried in her first feature. The horror elements were used just sparingly enough to create the necessary jolt at times and solidify the satirical message. Limperis's lead performance offers the perfect audience surrogate for the unique film and portents great future things for both her and Thomas.