Only one movie again today, but that's partially because I'm working my way through a mini-series that I hope to finish in the next day or two at the same time. While yesterday's viewings were as old of pictures as possible given this month's theme, I decided to jump back to the present day today by watching the first feature of one of today's greatest auteurs.
Medicine for Melancholy (2008, Dir. Barry Jenkins)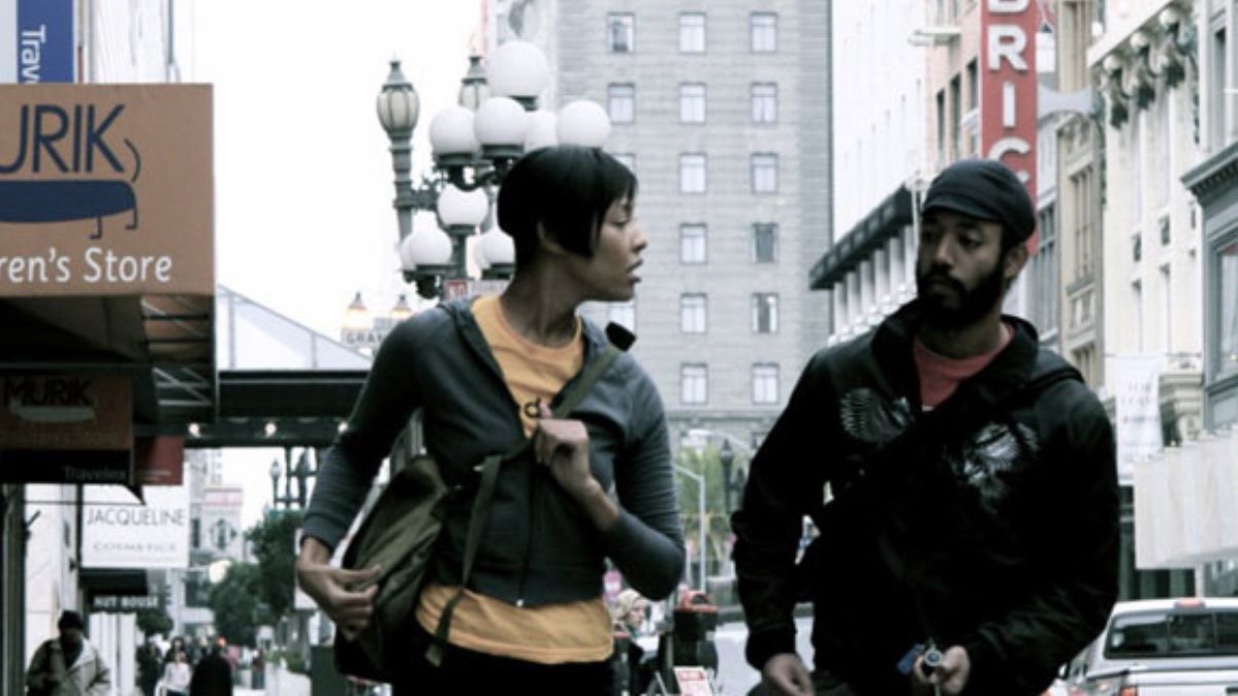 I'm not sure what the origin of the two strangers walking and talking film is, I tend to associate it with Richard Linklater's Before Sunrise (1995), but no mater who makes the film, I'm always interested in watching them. Good or bad, there's just something in that style of filmmaking that engrosses me. I've always cared for characters and moods more than plot, so the well-trod formula connects with me every time, so a Barry Jenkins, mumblecore-esque two-strangers-walking-and-talking-film was more or less guaranteed to be a hit with me.
All that is to say that It's no surprise that I enjoyed Medicine for Melancholy, but I acknowledge that much of that is because of my predisposition to the genre. Jenkins attempts to build upon the tried-and-true formula by giving his characters something deeper to ponder while walking, the consequences of gentrification in San Francisco. While that topic is worth discussing, the overt ways that Micah (Wyatt Cenac) and Jo' (Tracey Heggins) interact on the subject takes away from what makes these movies great, personal moments between characters.
 While that slight variation on the genre didn't especially work for me, Jenkins still delivered on what this type of film succeeds at. The two leads have wonderful chemistry even if they come from different world, and their conversations are fun and insightful. The highs and the lows of the two's 24 hours together are felt strongly through the performances and the direction, and the ending avoids the twee cliché that can frequently plague these films. Altogether Medicine for Melancholy is a wonderful first feature.