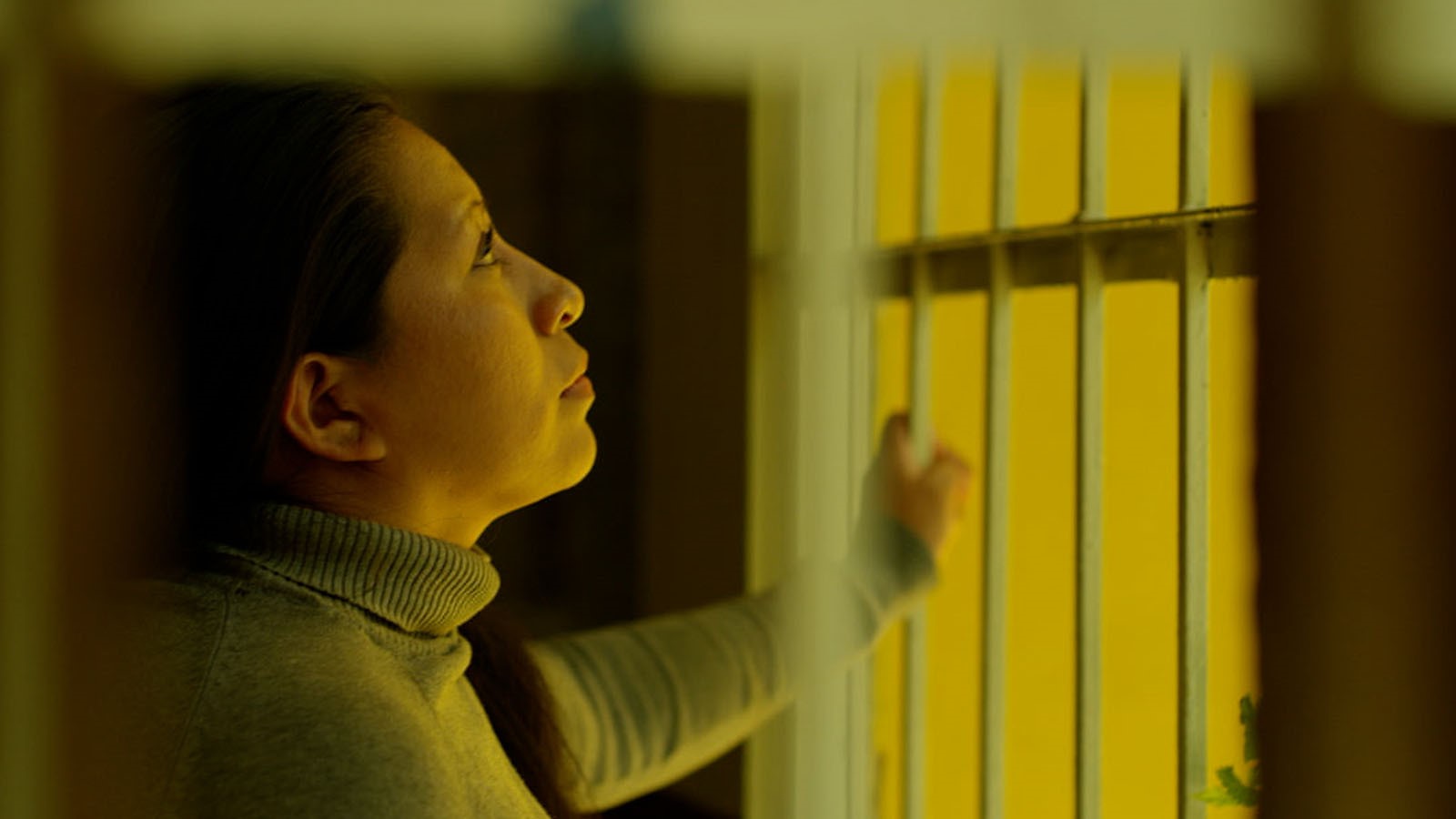 El Salvador has some of the most regressive abortion laws in the world. Abortion is illegal for all reasons including in cases where the mother's life is in danger. While on paper the Salvadorian government does at least not persecute women for miscarriages, in practice those cases often have their details manipulated to arrest the mothers for supposedly killing their babies. Fly So Far documents a group of 17 such women, Las 17, fighting for their freedom.
First time filmmaker Celina Escher uses the power of numbers to build her case in the opening third of the film. As each member of Las 17 retells the story that led to her imprisonment, distinct patterns emerge. These women were all in medical duress, and after losing consciousness they awoke to find themselves in handcuffed to a hospital bed. The repetitious nature of these story solidifies the assumption that the cruelty against these women is purposeful.
With this strong basis of governmental guilt as a basis, Fly So Far narrows its focus onto Teodora Vásquez one of the 17. After ten years imprisoned for her miscarriage, she is finally able to appeal her sentence, and does so with the backing of Amnesty International's legal support. The remaining two thirds of the film focus almost entirely on Vásquez, her personal legal trials and what she attempts to do for the other 16 once freed.
The stratification of the film into two separate viewpoints proves to be both a boon and a bane to its success. Vásquez is the only woman initially released, so focusing on her rather than the 17 makes the most logistical sense, yet Escher's decision to tell multiple stories of imprisonment rather than just Vásquez's brought substantial power to the opening arguments. The narrowing of perspective is a sound decision, but the implementation of the transition was slightly flawed. The first section of the film uses animation as a story telling technique, and while it was necessary for recreations in the first third and not essential once the filming began, this difference (combined with the focus change) left the film feeling like two connected parts rather than a cohesive whole.
Fly So Far is a strong first documentary from Celina Escher. While there may be some cohesion issues within the film's focus, the story Escher attempts to tell with her film is clear and well argued. Teodora Vásquez and the rest of Las 17's stories are important, and Escher delivers a solid film for them.