Sorry for missing a few days again. I had to deal with a personal emergency of which the details I will keep to myself. I'm doing my best to distract myself by returning to normal with these reviews, but I may miss a day or two when the pain is stronger. Sad news aside, today I returned to 2021 releases for one of the films that I've been looking forward to the most.
Annette (2021, Dir. Leos Carax)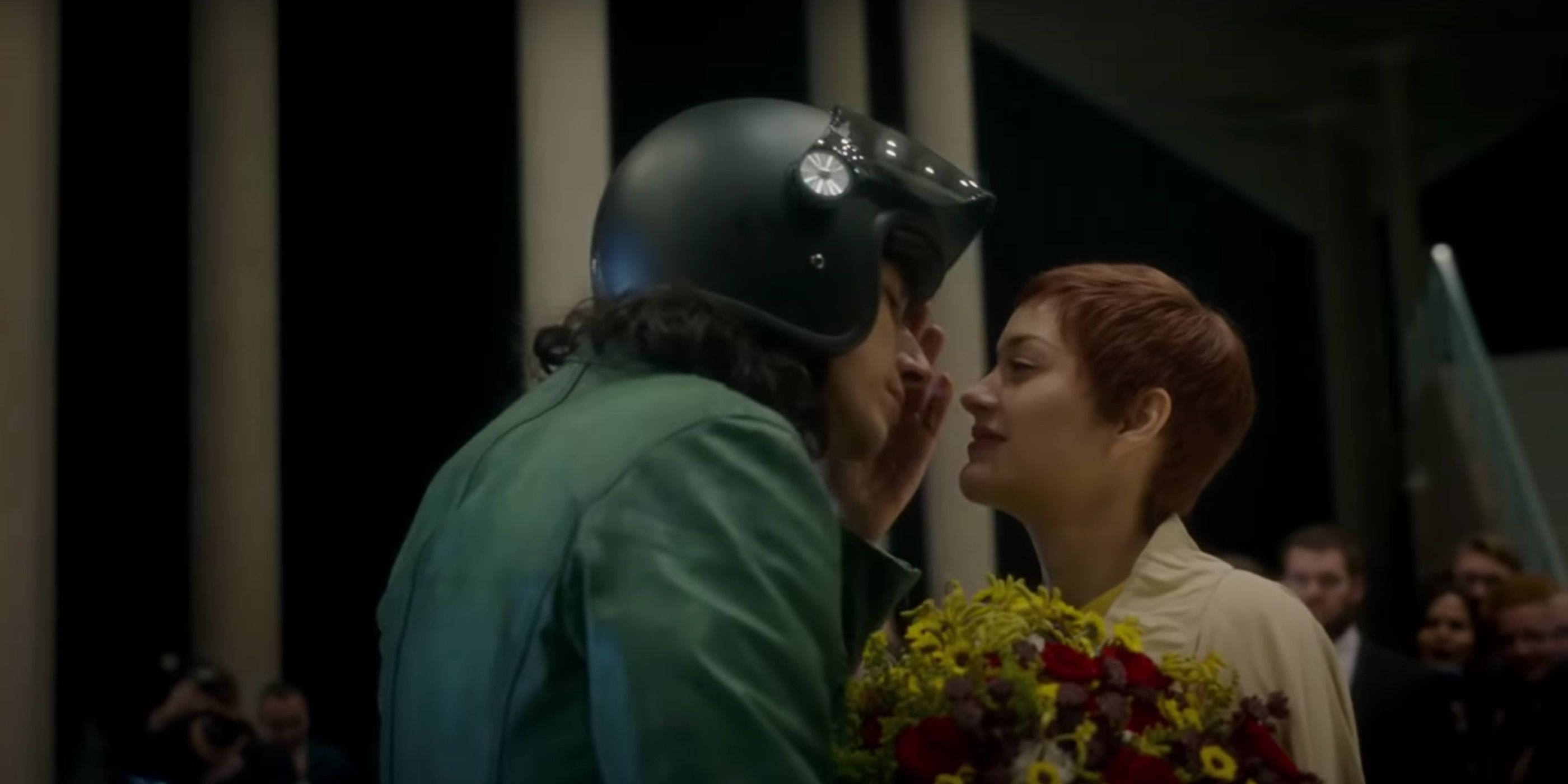 9 years after creating the masterpiece Holy Motors, Leos Carax returns to the world of cinema to create Annette, a similarly ambitious film that's slightly more grounded in plot with significantly more singing. Carax once again leans much more into spectacle than substance, and while that made for a masterpiece in his prior film, the slightly more conventional Annette gets occasionally lost in the outrageous style.
Adam Driver and Marion Cotillard star as Henry and Ann two highly successful artists working in very different mediums – Henry a comedian and Ann an opera singer – who are in love. They eventually marry and give birth to Annette, a very peculiar child. Not long after, disaster strikes, and Annette is bestowed a gift/curse. The plot of Annette is rather basic and not deserving of the 140-minute runtime, but the plot is not really the point. Annette lives and dies by its near constant musical pieces written by the Sparks brothers. These pieces fill in the holes in the film's plot and create a cohesive whole worthy of the extended length.
It is easy to get lost in the simplicity of the story being told in Annette but doing so would be a disservice to the film. The Sparks brothers' musical talents are on full display throughout the film starting with 'So May We Start' the opening song which also happens to be the film's catchiest. While no other song lives up to that first number, the music is appropriate considering the rest of the film and still appealing enough to put the soundtrack on repeat for this reviewer.
In addition to the musical elements, Carax creates a unique viewing experience through creative editing, heightened production design, and uncompromised vision. The film has an almost enchanting quality to it as one is easily sucked up into the world that Carax is spinning. It leaves a viewer with a haunting afterglow that lasts well into the next day.