I'm in the homestretch of my Oscar viewing of the year, and I should easily be able to finish up with time to spare before my film watching is consumed by SIFF for a week and a half. Today I chose to focus on the last untouched category that I have and watch all of the live action shorts. This is a category that has been pretty bleak since I started watching them all in 2012, and nothing I've seen in the years since is has lived up to 2012's winner Curfew (Dir. Shawn Christensen), but here's hoping for this batch to break both of those trends
Feeling Through (2020, Dir. Doug Roland)
This was a good start for not having all of the films be incredibly bleak this year. In fact, Feeling Through was downright heartwarming. The story of a homeless teen Tereek (Steven Prescod) finding a passing meaning in life by helping Artie (Robert Tarango) a deafblind man catch his bus. In fact, the heartwarming aspect may be a bit of the film's downfall as it short feels a little twee at times taking away from the dark reality of the characters circumstances. This doesn't make the short bad, but it deprives if of any real commentary on Tereek's predicament.
The Letter Room (2020, Dir. Elvira Lind)
Okay, this one was excellent. Not quite to the level of Curfew, but The Letter Room will be a short that I remember after this Oscar season and that's saying a lot for this category. Oscar Isaac plays Richard a corrections officer for death row who is transferred to the mail room to read through all incoming and outgoing correspondence. Through this intimate contact, the inmates are humanized for him, and he develops a connection to each of them even if only one way. The third act presence of Alia Shawkat is what really sells the short. Her vulnerability in the face of a system that destroyed her life is wonderfully realized, and further cements Richard's viewing of inmates as humans first.
The Present (2020, Dir. Farah Nabulsi)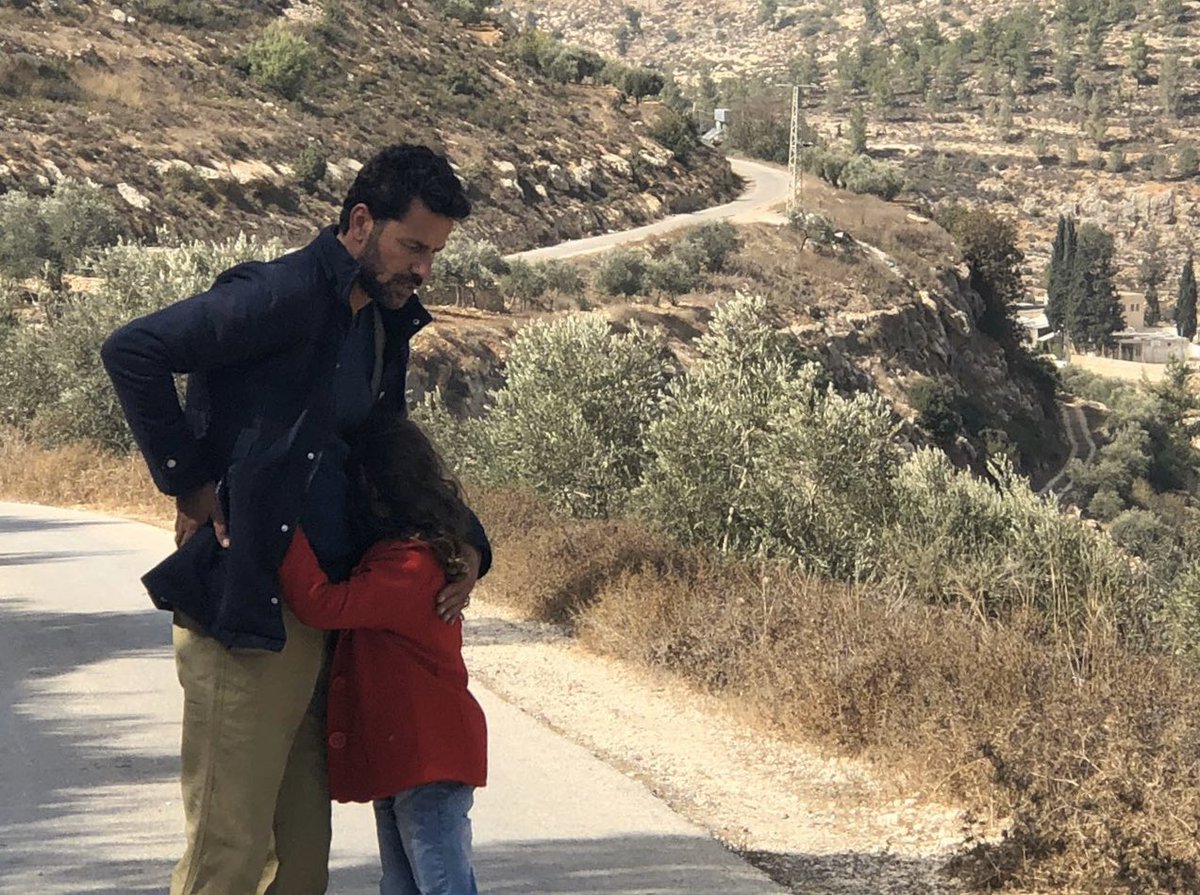 One of the best ways to demonstrate oppression is to show how even the most mundane of activities are impacted. The Present taps into that vulnerability when setting its sight on the Israel's apartheid of Palestine. Yusef (Saleh Bakri) and his young daughter Yasmine (Mariam Kanj) only want to bring home a new fridge as a surprise for their wife/mother but living in an apartheid state makes the simplest of actions something that has a possibility of having a gun pointed at their heads. This film emphasizes how telling a specific story can be enlightening on a universal level.
Two Distant Strangers (2020, Dir. Travon Free and Martin Desmond Roe)
Is the Groundhog Day (1993, Dir. Harold Ramis) framing device the best for telling a police brutality narrative? I get what filmmakers Travon Free and Martin Desmond Roe were trying to accomplish. By utilizing that framework, it represents the feeling of inevitability many black men must face living in America. The talk-it-out-with-your-oppressor turn the second half of the short makes muddies the message to the point that. While even that approach doesn't work in the end, by focusing on it so intently the message is muddied. I'm always in the market for more media on the BLM topic, I just don't think Two Distant Strangers has a cohesive message to succeed as a short.
White Eye (2020, Dir. Tomer Shushan)
The single shot film has always been a wonderfully showy gimmick in filmmaking, but in 2021 we are a long way removed from Hitchcock's Rope (1948). As the long shot has become increasingly less difficult to accomplish, though still not easy, the implementation of the technique needs to be considered less the film be showy for the sake of being showy. A long shot is normally implemented to build tension or to create a meditative state in the viewer, but White Eye doesn't implement it for either effect. Instead, it feels like a directorial boast while leaving the underlying film feeling slight.