Sorry about the lack of a post yesterday. I've had a back spasm for a handful of days now, and yesterday while attempting to pick up my mail I collapsed and ended up spending most of the day in the ER via an ambulance. By the time I finally made it home it was around midnight and all I could do was pass out. To make up for the missed day, I made it through three features today as my Oscar viewing inches ever closer to its conclusion.
The White Tiger (2021, Dir. Ramin Bahrani)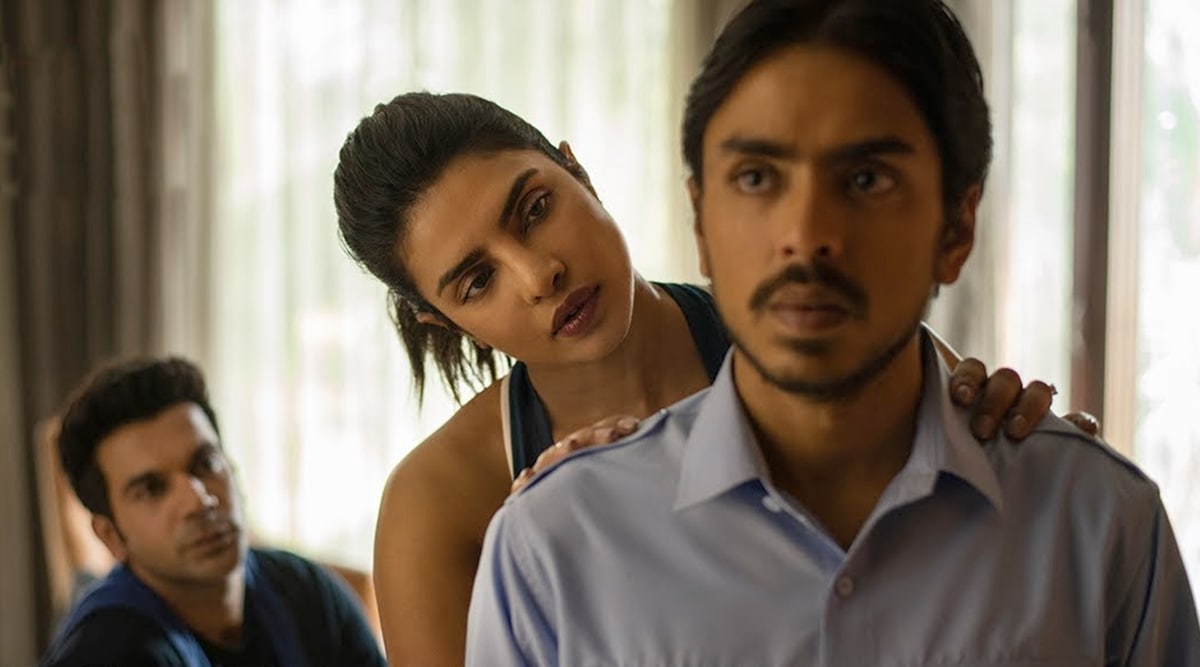 I have to admit, The White Tiger's presence among the Oscar nominations perplexes me some. It's by no means a bad choice, in fact I think the adaptation is one of the better parts of the film. What specifically perplexes me is that as an Indian film it's quite a bit removed from the Hollywood system, but also not really an arthouse film like what frequently becomes popular from abroad. Instead, director Ramin Bahrani delivers a captivating rags to riches story told from the prospective of a country with a caste system dedicated to making those stories even more unlikely than a capitalist society alone. An interesting story that while I may not go out of my way to suggest, I'm also wouldn't tell anyone to avoid it.
Tenet (2020, Dir. Christopher Nolan)
I don't hate Christopher Nolan. I really don't, but he does frequently frustrate me. Tenet fits comfortably into the frustrating part of his filmography. In particular, I think that Inception (2010) in particular taught Nolan that his audience loves convoluted screenplays rather than innovative direction, and that misunderstanding has colored his work for the following decade. Tenet is a perfectly fine action film, but Nolan's head scratching time travel logic is a hindrance rather than a selling point. The film does nothing to engage me enough to care about the intricate logic, and without caring about that all that's left is some mind-numbing action.
The One and Only Ivan (2020, Thea Sharrock)
And this makes three 2.5-star films in a row for the day. I'm glad I watched so many because I have very little to say about any of these. The One and Only Ivan feels entirely like streaming fodder. The story of a mall circus gorilla voiced by Sam Rockwell is clearly marketed for adults to turn on as unobjectionable viewing content to keep the kids busy. The visual effects of the animals look fine enough, but not especially Oscar nomination worthy. It's not a bad movie, but there's just very little of it. You could definitely do worse in putting on noise for your children though.