I swear that weekend was actually only one day not two. How is it possible that it's Monday again? Complaining aside, Monday means I'm back to working all day so movie watching is going to be limited. That's especially true today and tomorrow as we attempt to go live with a large project. I once again found myself not logging off until around 9pm, so today's going to be another quick entry.
MLK/FBI (2020, Dir. Sam Pollard)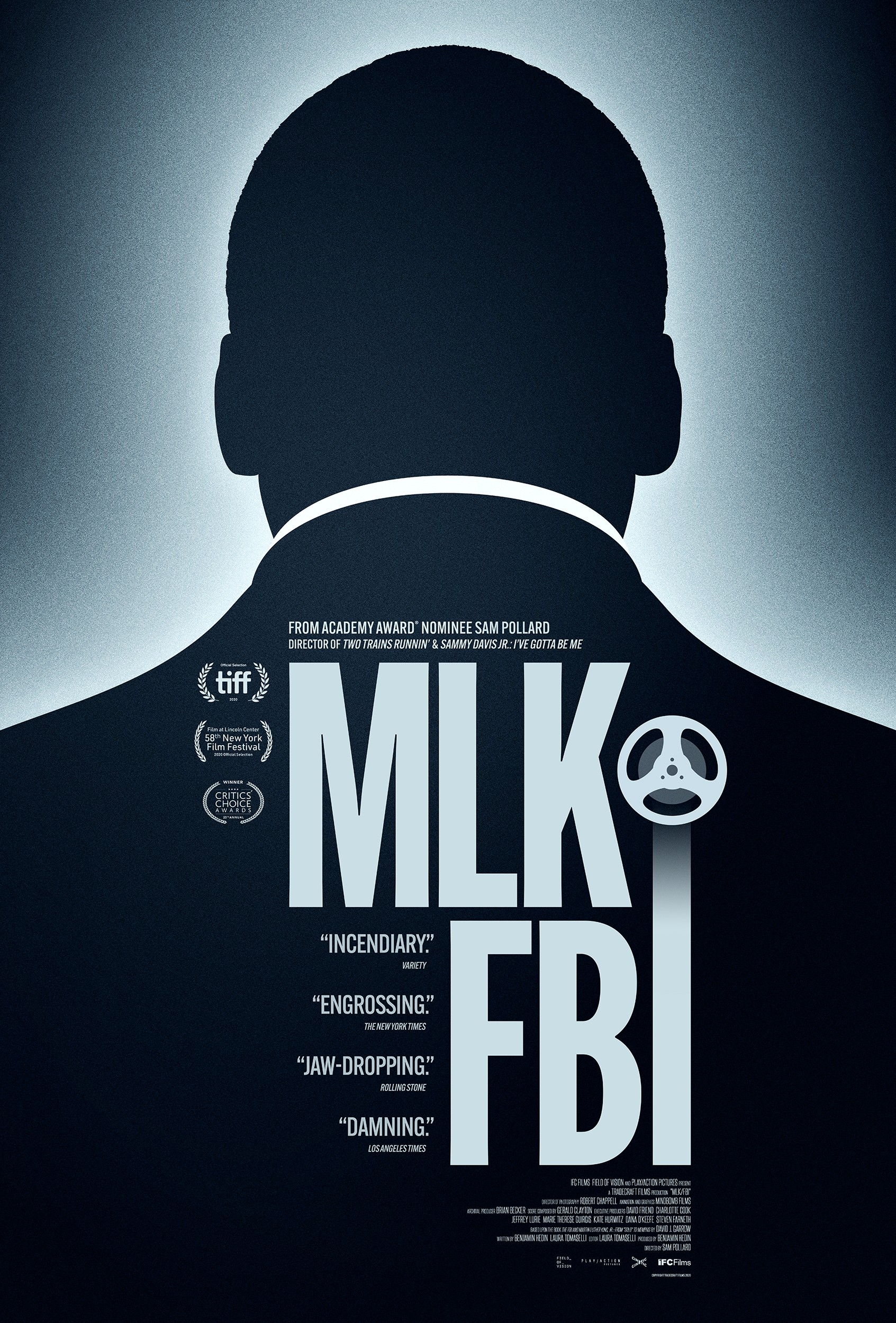 Tonight's viewing was one that I wanted to watch last month for MLK day, but Black History Month seems just as appropriate. MLK/FBI is a documentary comprise entirely of archival footage of Martin Luther King and J. Edgar Hoover with expert voice over. The film goes into the devious plot of Hoover's FBI to expose King as a liar, a communist sympathizer, and an adulterer throughout the last decade of the civil rights leader's life.
Evaluating the film, it's always difficult to separate the subject from the film when watching documentaries. For 100 minutes, my attention was fully captured as director Sam Pollard filled in significant details of an aspect of MLK's life that I only knew broad strokes about. The tension between conservative G-men and the Black leaders creates for an entertaining story, but does it make for a good documentary? If I'm being honest, while my ears were always engaged, there were definitely times where my eyes lingered away from the screen. The archival footage has its charm, but especially as some of the clips repeated, I felt like I could've just as easily been listening to a podcast. It leads me to an interesting conclusion where I feel like I full-heartedly recommend watching the film even if I don't think it makes the best of its medium.