Something that I wasn't overly clear on when I started this two weeks ago (and if I'm being honest, that's because I didn't know how I wanted to treat it then anyway) is that the movies I'm talking about, and that I'm forcing myself to watch at least one of a day, are movies that are completely new to me or that I haven't watched since I started tracking my movies at the end of 2011. All of this is to say that in addition to the movies I've talked about, I've also re-watched the John Wick trilogy with a friend. With those films on my mind, it finally seemed time to break into the Criterion John Woo films that I picked up a while ago.
The Killer (1989, Dir. John Woo)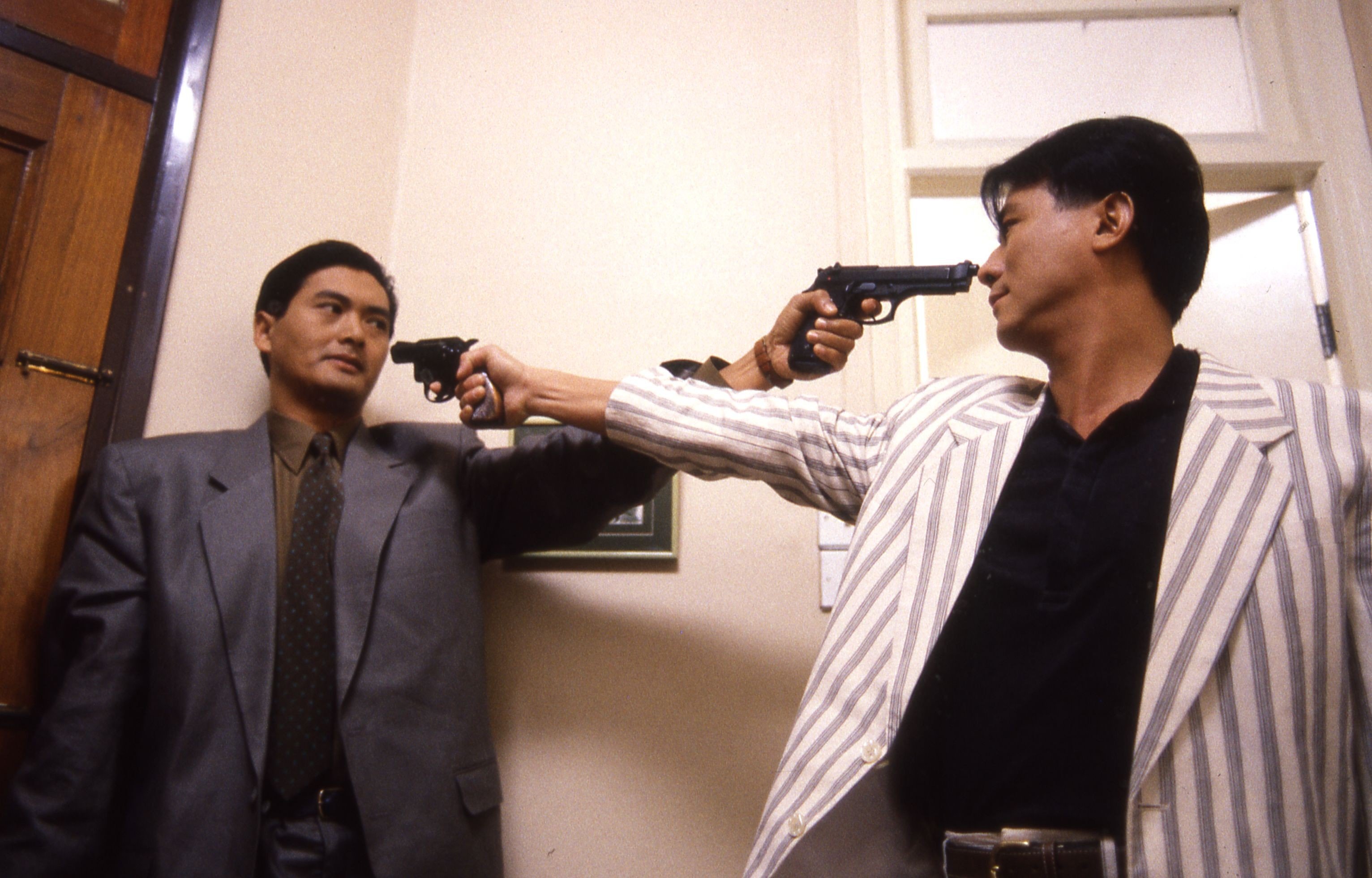 Watching so many action flics in so short a time is extremely out of character for me. I only forced my way through the Marvel and Star Wars films out of a sense of obligation. I wanted to know what the average movie goer was talking about, but with rare exception they were just noise to me. All that said, I do still go out of my way to watch some action films, especially those that are highly regarded because a great action film is akin to a dance film in my eyes. The plot may be largely disposable, but brilliant choreography is still a sight to behold.
While the specific choreography in Woo's The Killer may look a little less tight than films 25 years it's junior, there's no denying the film's modern sensibilities. Condensing the action into heightened set pieces with unending arsenals and guns flying in addition to just bullets becomes a form of poetry. Even the doves that Woo is oft made fun of for I'd argue serve the set pieces. No other part of this film's action is grounded, and the doves are just another form of reveling in the grandiose.
As much fun as this trip into action films has been, It's definitely something that wears out is welcome easily for me, so It will be back to a string of dramas for me for a while. That said, I wouldn't be surprised to see John Woo in another one of these entries before the year is up.