After a long week, both because of the news and work, I needed today to be a relaxing one. I can't think of a better way to relax than a movie marathon, so short introduction today while I jump into the movies I watched.
David Byrne's American Utopia (2020, Dir. Spike Lee)
I don't think I'm being especially controversial when I say that Stop Making Sense (1984, Dir. Jonathan Demme) is the greatest concert film of all time. All this is to say that Spike Lee had a lot to live up to when making a new concert film with Talking Heads's front man David Byrne. Byrne at 68 is no longer the young man he was in the 80s, but he has learned how to work with that. Instead of capturing a concert, American Utopia is closer to a recorded theater performance. While still mostly music focused, this distinct change allows the film focus more on a narrative and helps differentiate the film from the classic.
15 minutes in the band starts playing the instrumentals for 'This Must Be the Place' to the crowd's excitement, and when Byrne starts singing the audience is instantly transported back to Stop Making Sense performance. 36 years later Byrne is still one of the most enigmatic musical artists, and his unique vision permeates the performance. Throughout the performance, Byrne sprinkles in talking heads classis as though he is conscious of the masterpiece people expect from the now solo Byrne. While these moments do feel like an attempt to regain the glory of the earlier film, they also serve the current film's goal of creating a perfectly joyous musical experience. While it may not be the greatest concert film of all time, Spike Lee and David Byrne make a film that can stand by Byrne's earlier masterpiece without any reservations.
After one Spike Lee Joint, it only made sense that my next movie be the other 2020 Spike Lee Joint on my list.
Da 5 Bloods (2020, Dir. Spike Lee)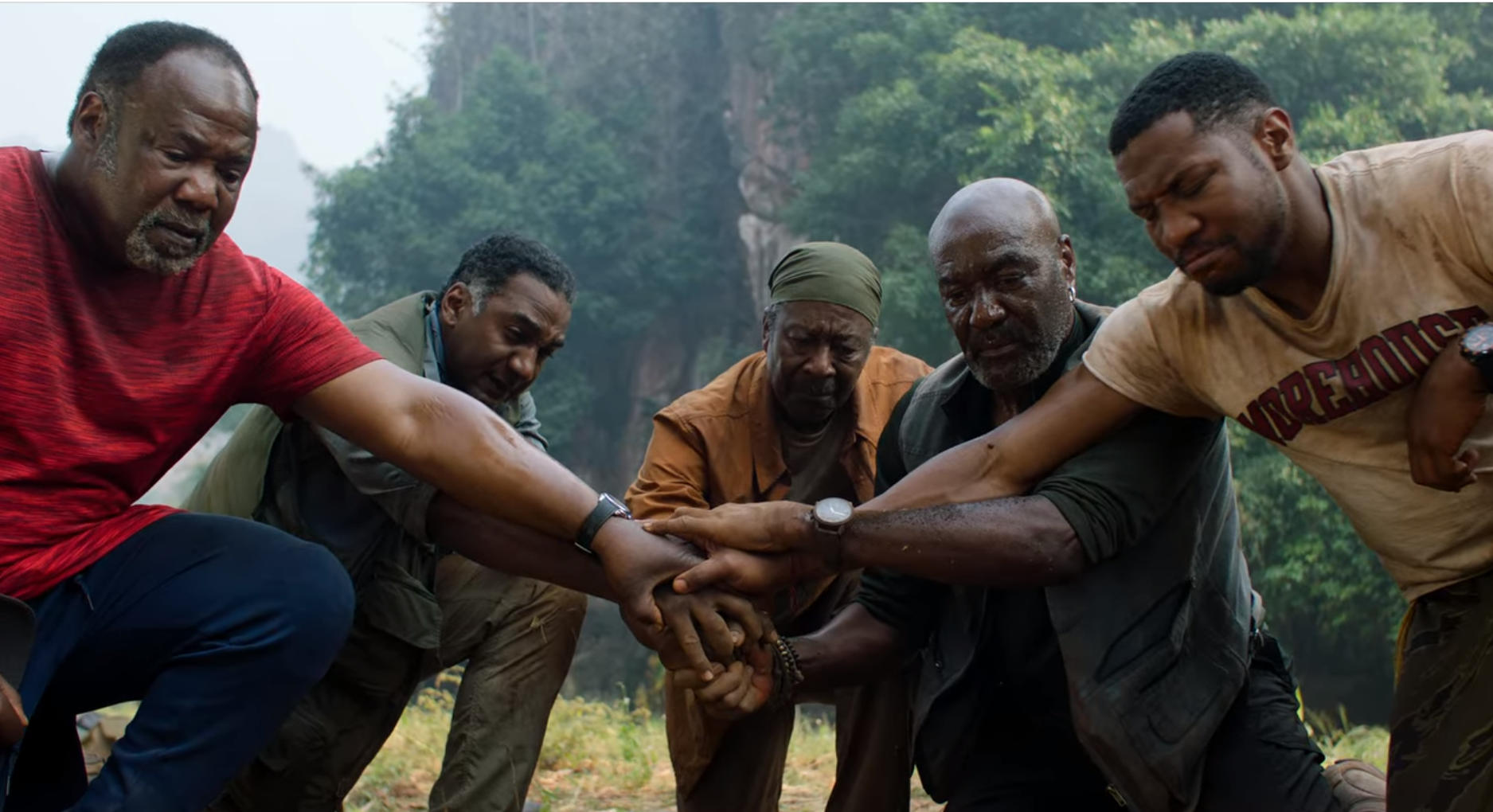 Same director, same year, very different mood. A dark look at the tortures of war and the US government, Da 5 Bloods depicts those horrors through the journey of four black Vietnam War veterans returning to the country years later to find the body of their friend and millions of dollars of gold they left buried. I loved the first half of this movie. Each man had to reconcile the Vietnam of today with that of the 60s, and conversely realize how little their home country changed, with Tr*mp being essentially the same leader as Nixon.
Then at the halfway point, the movie turned into a Treasure of the Sierra Madre (1948, Dir. John Huston) knockoff and it lost me. And when I say it turned into a knockoff, I mean he literally had a character show up and say "We don't need no stinking badges" type of knockoff. Certainly, a fine movie still, but one that lost its message halfway through.
After the two Spike Lee films, I finished my day's viewings off with something completely different.
The Other Lamb (2020, Dir. Malgorzata Szumowska)
Another slow burn horror film as has been a staple of my first week of 2021, Polish director Malgorzata Szumowska's film The Other Lamb stands in a stark contrast to the more flamboyant films I began my day with. With very sparse dialogue, the film relies primarily on stark imagery, much of it extremely graphic, to tell its story. Rare is a movie so precise with its actions and tone that it left me feeling the harsh weather on screen. I twice had to pause the film to put on more layers because of the sympathy chills. A starkly beautiful, yet unpleasant viewing experience, The Other Lamb is a film I would consider purely cinematic in so much as no other medium could capture the film's essence.