Once again, my country proves itself to be completely unhinged. After a few hours of watching the insurrection on the news, I needed some escapism. I unfortunately still feel beholden to my 2020 film list, I really hope that I'll put together an end of the year list I'm happy with by mid-January, so given those self-imposed parameters for finding some escapism, I landed on…
Swallow (2020, Dir. Carlo Mirabella-Davis)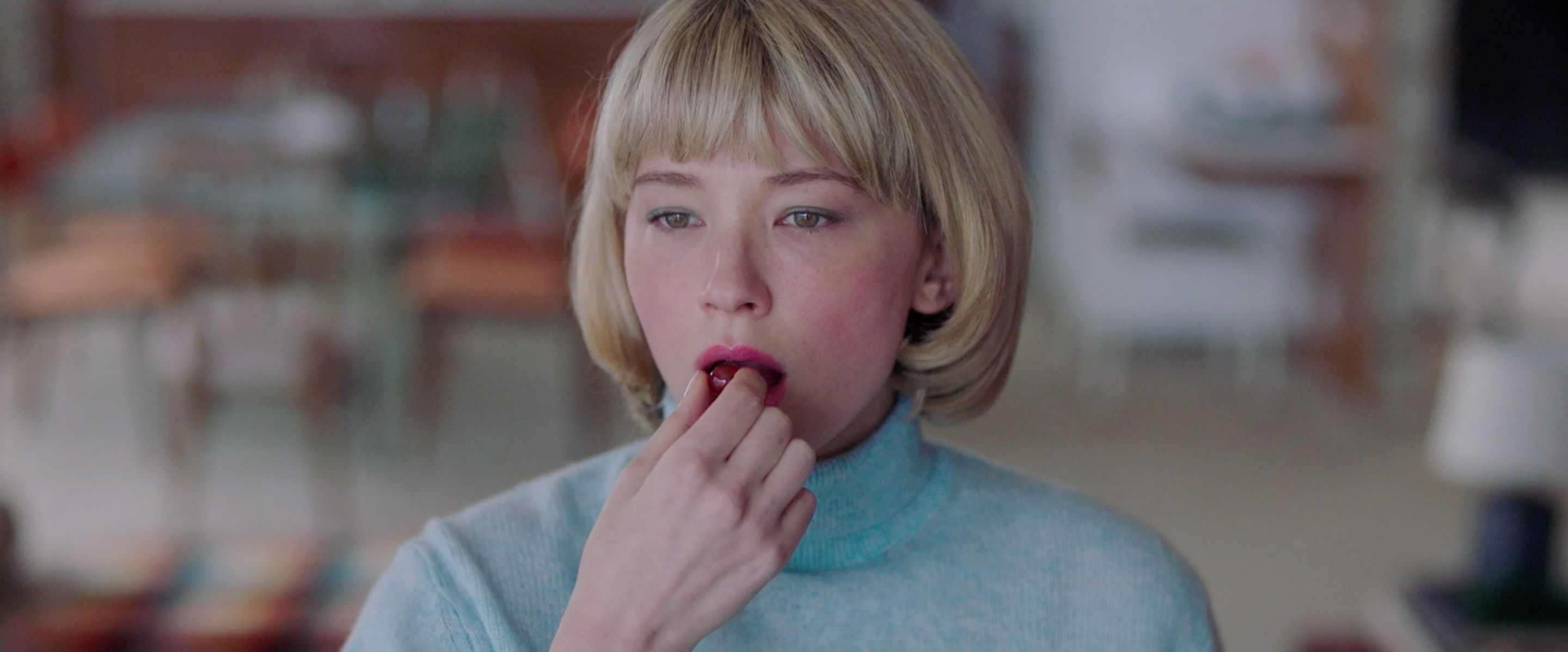 Maybe not the type of movie most people would flock to in search of an escape, but it lands in a perfect spot for me. The "woman with psychosis" is an extremely overplayed trope, but when used aptly it can shed light on the patriarchal system in which we live. Swallow does not mince around with its metaphor, Hunter (Haley Bennett) begins swallowing items in protest of her circumstance. Rushed into marriage and pregnancy, she finds that her every decision is being dictated by her husband and his family. Everything else predetermined for her, she finds a modicum of power in her eating disorder. Much like in the real world, when one rebels ever so slightly against the oppressive hierarchy, the ones in charge push back in force less the regressive system lose its grasp. For Hunter, this takes place through unethical doctors and constant surveillance keeping her in check. A wonderfully dark psychodrama with just a pinch of body horror for some spice.
After watching this, I still didn't want to return to the news, so I joined a group to which I belong's movie night, and we watched…
A Knight's Tale (2001, Dir. Brian Helgeland)
I don't honestly have a lot to say about this one. It was fine, but not the kind of movie I would ever seek out on my own. Heath Ledger was a great actor who we lost too soon, and he was easily the bright spot of this film. And while I was largely ambivalent to the rest of the film outside of Ledger's performance, instead of harping on what I did or didn't like, I instead want to mention how wonderful it was to watch a movie with people today. Film is my passion. I would have spent the afternoon watching movies for comfort regardless, but sharing what I love with others, even if not what I would choose to watch, makes the world a little less dark and lonely even on days like today.