Sorry for the prolonged disappearance once again. Maintaining this project while simultaneously taking care of myself via partial hospitalization was more than I could maintain. As of today though, I've officially graduated down to the less intense (though awkwardly titled) intensive outpatient program and should be able to restart this again. More than just having the time and energy with this less intensive program, taking the time to do this is something that should help me heal.
Zola (2021, Dir. Janicza Bravo)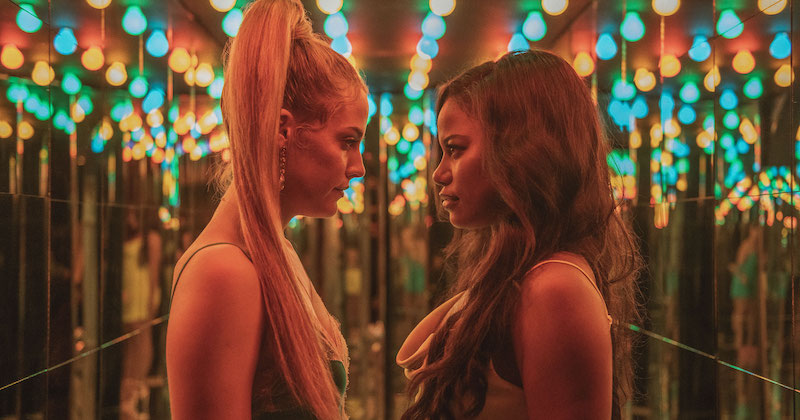 The darling of Sundance 2020 (it continues to be baffling how much COVID pushed movie releases) Zola attempts to channel Harmony Korine's Spring Breakers (2013) but to tell a story adapted from a series of tweets. While Zola is an enjoyable watch and one I would ultimately recommend these two observations/ comparisons result in a film that ultimately feels a little slight.
When the real life Aziah "Zola" Wells tweeted "Okay listen up. This story long. So I met this white bitch at Hooters…", the beginning to her masterpiece, she had no idea that her story would one day become a feature film. The popularity of the thread may have made it inevitable, but while the truth may in fact be stranger than fiction, screenplays are normally more flushed out than a series of tweets. Things just happen in the plot without a lot of rhyme or reason.
I mention the comparison to Spring Breakers above because it is what ends up saving Zola. Neither film are blessed with particularly strong screenplays but they use the grimy glitz of Florida to implement a memorable style enhancing the lackluster story. Spring Breakers does so with an avant-garde sweeping style, Zola keeps its style more grounded in the truth with forth wall breaking references to the tweet storm that would follow. This choice adds some much needed levity and intrigue to the film and is what ultimately makes it a positive watch.